That is, amongst the boys. They all want it. Where is it? Right in front of my computer screen! They've all been the "Monitor King" at some point or other and many times have to share.
Kosmo: For the longest time, I reigned supreme as the King of Zen and occupier of the Throne Before The Monitor.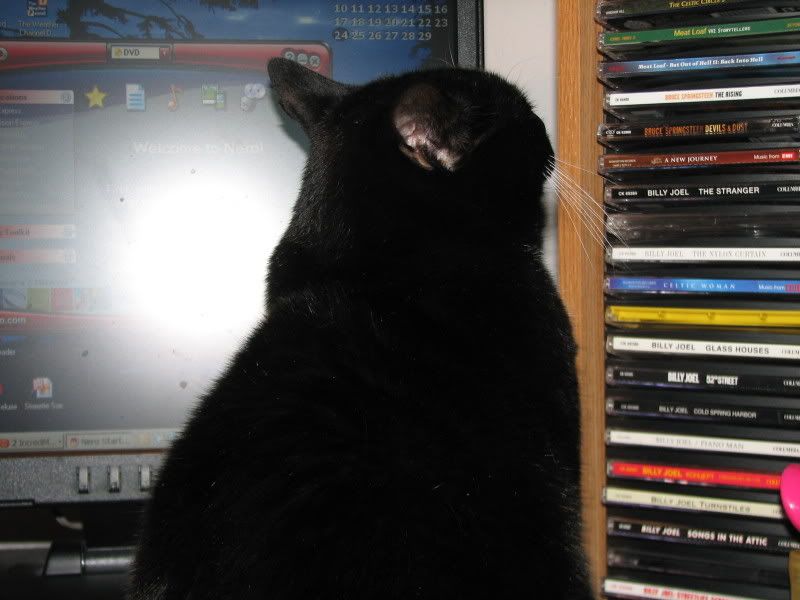 Mouse: Oh, no, no. It was
I
who owned this spot.
Kosmo: No you didn't, it was me.
Mouse: La la la, I'm ignoring you. It was me.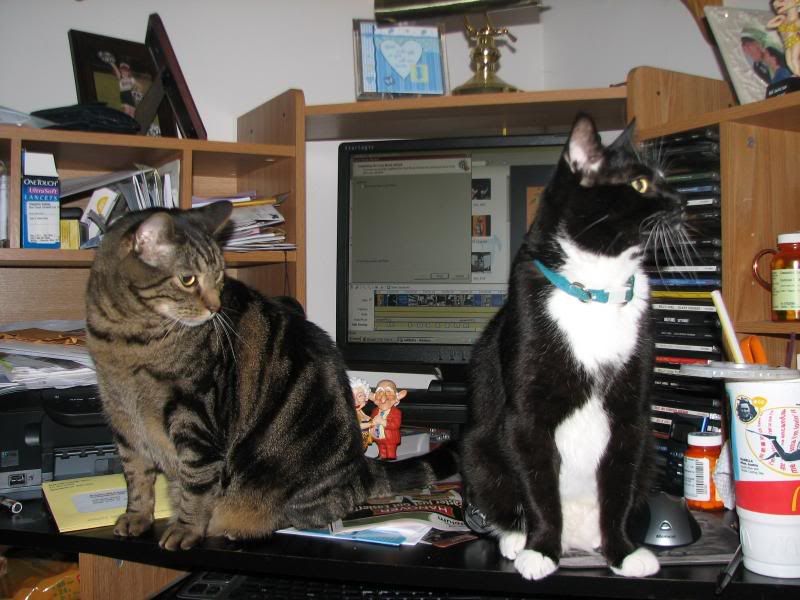 Kosmo: And then this new guy arrived, demanding
my
spot.
Sox: I'm the new kid on the block ,it's only fair!
Mouse: I'm not a fool, I'll share the spotlight. But I get the monitor side where it's warmer.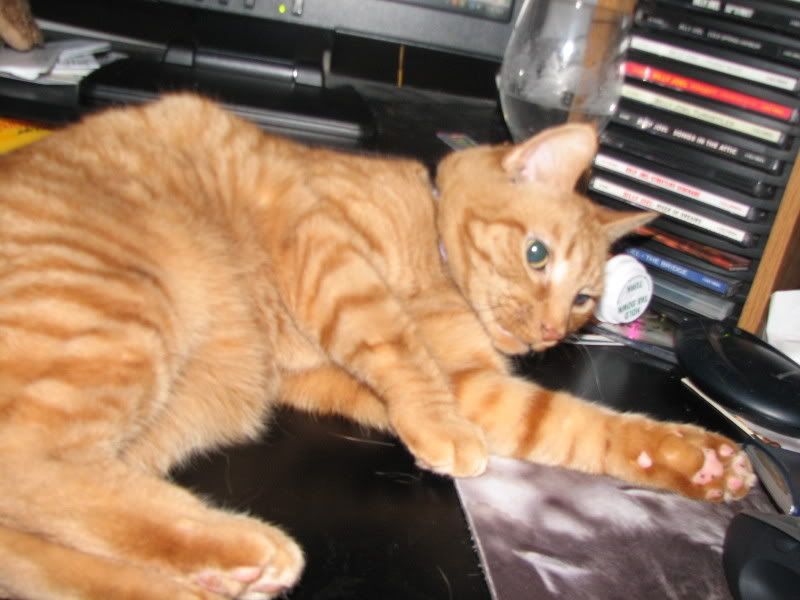 Cubby: And while they were all jibber=jabbering, I pulled off a coup and now
I
am the new king and occupier of the throne!
Sorry this video is so dark. It's still rare for Cubby to allow us to photograph him although he's becoming friendly and more affectionate each passing day!
Want more cat blogging? Check these out:

Blogging Cat Noos
for all the latest

Finally Friday
Friday Ark
This weekend:
Weekend Cat Blogging will be hosted at
Cat Synth
Carnival of the Cats #211 will be hosted by
Nikita's Place
The Bad Kitty Cats Festival of Chaos will be hosted by the
Bengal Brats at Pet's Garden Blog
, the optional theme: eyes or ears