After ten days straight of rain and damp, the sun came out and the windows went up. The whole gang rejoiced in the sunshine!
Mouse sat in the window first, trying to charm the birds into coming a little closer.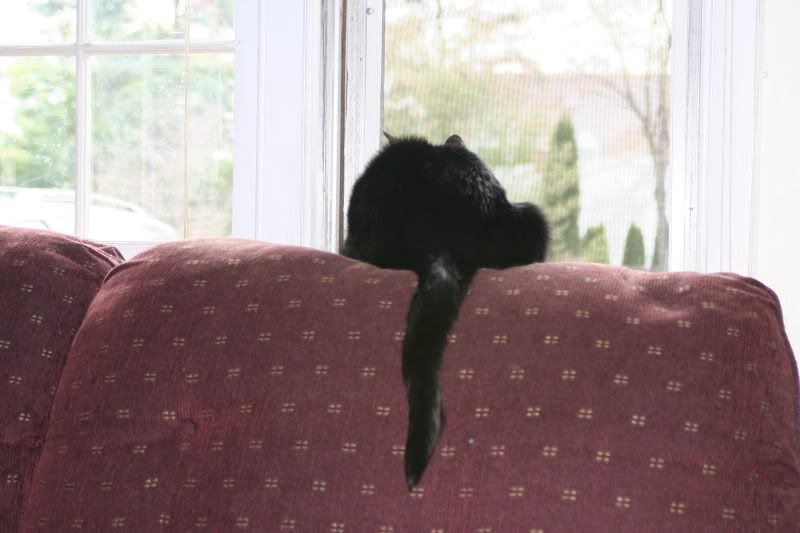 We also opened the front door, much to the gang's delight! Amber and Kosmo had a clear view of the birdies. The camera bothered Amber, though.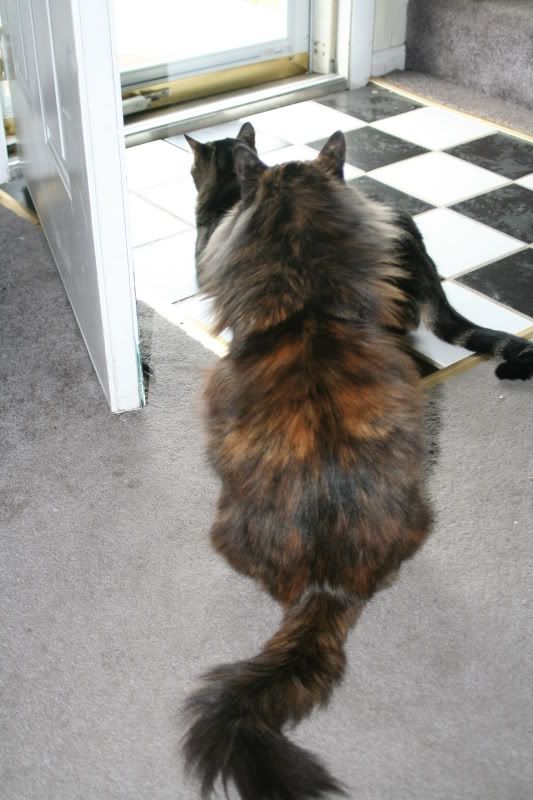 TB and I brought our cameras out. These are all pictures TB took. The ones I took I'll share another day.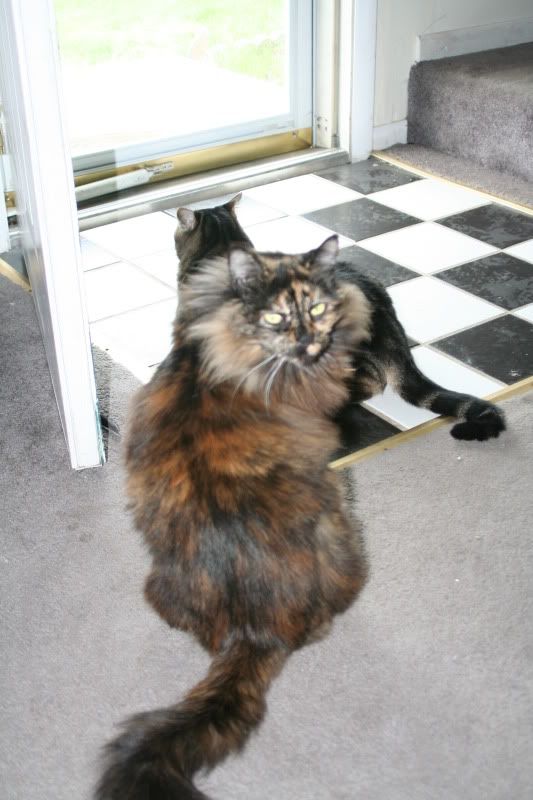 Amber says: "What do YOU want?"
Later, Kosmo was happily sunning himself when Cubby came along and wanted to sit there. Check out Kosmo's expression!
Kosmo: "What do YOU want?"
Cubby: "Can we share this spot?"
Kosmo: "Oh, no, I don't THINK so!"
And poor Cubby went away to find a spot of sun elsewhere.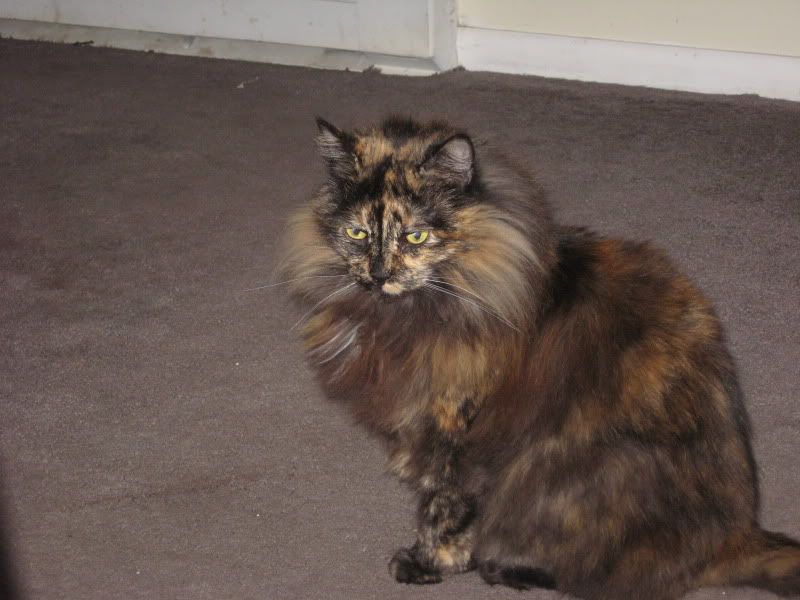 Amber says: "These last few days sure have been beautiful!"
Yeah, but the pollen has been
terrible
. Both Mom Bean and Cubby have been sneezing their heads off. TB Bean's eyes are red and itchy. But...it's still better than all that rain!!!!
Want more cat blogging?
Be sure to check out
Gattina's blog
. Today is also
Tuxie Tuesday
and then there's
Blogging Cat Noos
for all the latest!