It's hard for me to think of our Munchkin as anything other than Miss Munch or Miss Munchie. She is such a "lady" even when she is napping or resting.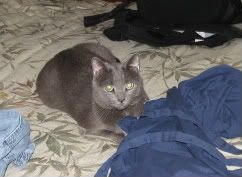 Here, she has one foot delicately set in front of the other. Most of the time when she sits up straight, her paws are together, turned outward just slightly. She makes me think of ladies sitting together, all dressed up, and having tea and cookies. :)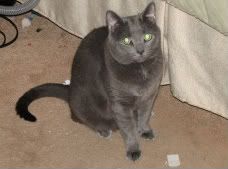 I just love her profile or when she looks off to one side or the other!
Want more cat blogging?
Be sure to check out
Gattina's blog
. Today is also
Tuxie Tuesday
and then there's
Blogging Cat Noos
for all the latest!