...and we have about an hour before we leave for the Hussey Family Christmas party so I thought I would update with some pictures from our day yesterday.
I got up around 7--not the first to awaken but the only one up then. I took a couple of pictures of the tree.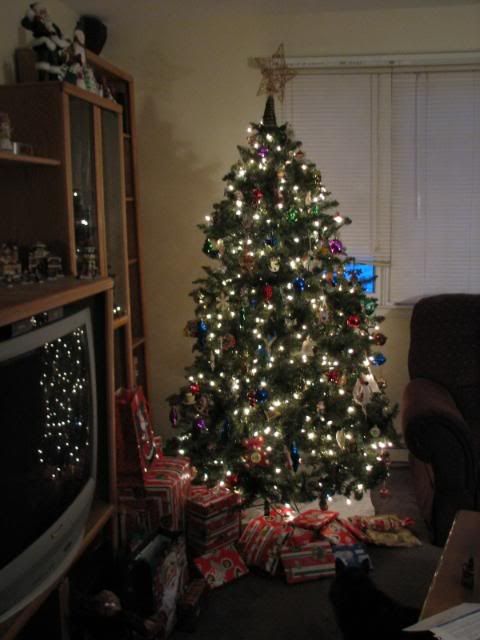 If you look at the bottom right, you'll see that Amber was admiring the tree too.
Kosmo didn't seem especially impressed with it
It was a very laid-back day. Normally, everyone's up and opening gifts by 9 but this year, nearly everyone slept in. By the time we started breakfast (around 10 a.m.!) we hadn't even opened any gifts yet.
Little T and his dad came over as we were having a very late breakfast. He said he didn't want any thing at first but as soon as all the food was gone, he wanted eggs, LOL, so I made a scrambled egg just for him!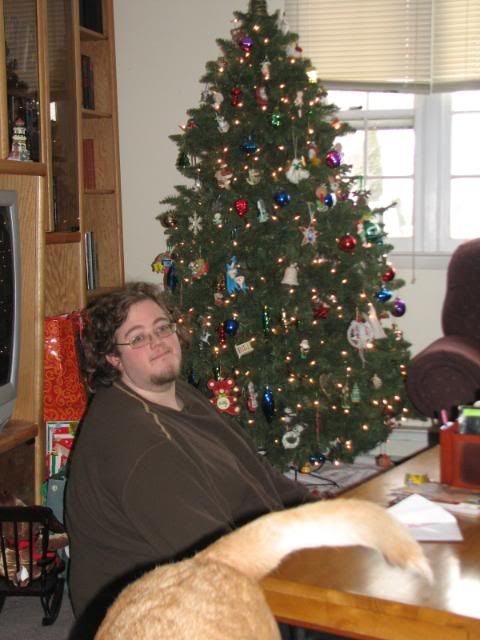 Bill helped Tomas search for the pickle ornament while I made the little guy his egg. Tomas found it but decided Bill could play Santa in his place.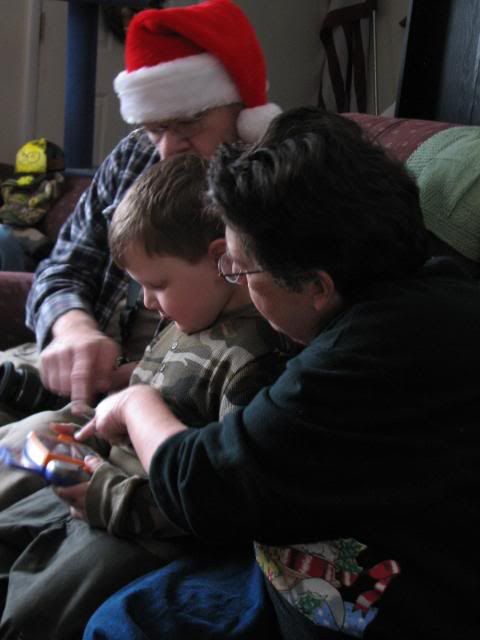 We'd gotten T a handheld V-Smile game player and here, TB and I enjoy playing right along
Think regifting doesn't work? Check out the look on Kristin's face!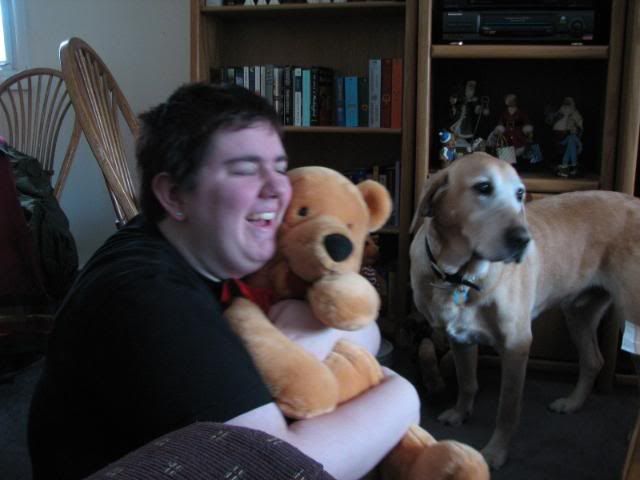 Other pictures from the day: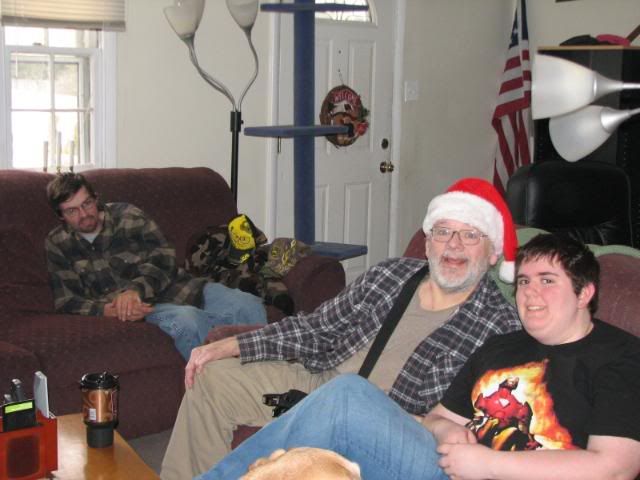 Kennan, TB and Kristin
Kristin and Tomas
I hope everyone else had as blessed and wonderful a Christmas day as we did!