It's that dreaded dratted day of the year again...but wait! I did file my taxes, whew!
This puzzle is from one of the movies on my list for the Tuesday Ten. Don't let the fact it's a b&w picture throw you off!
Create your own puzzles at PuzzleBee.com!
Ten on Tuesday

10 Favorite Movie Comedies
In no particular order:
1. Arsenic and Old Lace
2. Harvey
3. When Harry Met Sally
4. Parenthood
5. It's A Mad Mad Mad Mad World
6. The Russians Are Coming, The Russians are Coming
7. Big
8. Some Like It Hot
9. Pirates of the Caribbean
10. Raising Arizona

Heads Or Tails
HEADS - Tip
*OR*
TAILS - Anything that rhymes with Tip.
How much do you
tip
your waiter or waitress? I tend to be really generous and start out with 20% in mind. If the service is fantastic I'd probably go a little higher. Even if there's a problem as long as the server has a good attitude, I won't take off from the tip because chances are the problem's caused by someone else.
I
tip
the scales at my next-to-highest weight ever. I managed to lose 3 lbs this week.
Our Cubby has a white
tipped
tail.
The Keys to Your Life


Anything good that comes in your life will come from your own self reflection.



Don't rely on other people for advice. They will harm you more then help you.



Anything bad in your life comes from sinking to the level of those around you.



Remember to lift people up, and refuse to participate in anything petty.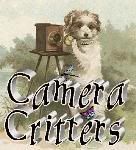 ARGH, I can't believe I forgot this one on Sunday!!!! I hope it's not too late...anyway...this picture is to get on Misty's good side ;-)
This picture was taken of our Lab-sharpei mix, Snuffy, and the kids about ten years ago! She was an adorable, loving dog and very active! When I say
was
I mean we had to give her up when we moved to New York because no landlord would allow us to have a pet. I have a word for those people that starts with a b and ends with an s. Anyway, Snuffy is happily running the fields of a farm and we are living in NJ. Since we are now the homeowners, we get to have a dog and I'll share a picture of our lab, Buddy, soon.