Thursday Thirteen
This one was very very hard to do. If I'd given it some thought, I would have picked a different theme but ... oh well. I realize, as I went through my pictures, that I have so very many that I need to label and organize. That's why it (labelling, remembering) became one of my New Year's resolutions. I have a whole year to work on it.
These are the 13 pictures I finally settled on and why. I feel like I'm leaving out too much but I can cover those and make up for it with other posts on this blog.
Thirteen snapshots from the decade 2000-2009

1. 2000
Here's a picture of the Rademacher family taken in December, 2000. The occasion was Oma's 90th birthday party. Oma is/was Rich's grandmother. That's Rich & me in the back, Bill, Kristin and Heidi in front.
2. 2001
This is the last picture taken of Rich and me. Easter Sunday was delightful and so we took the kids to the beach. They frolicked in the surf while we sat on a blanket and watched. One of the kids must have taken a break and taken our picture. I'd just gotten these pictures developed when Rich died.
3. 2002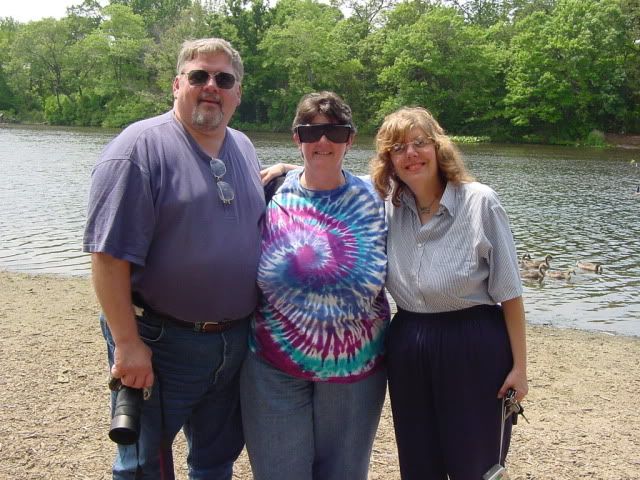 Finding love once in a life time is a truly wonderful thing. But to find it twice? Now, that is miraculous! I met TB through Match.com and we hit it off so well it was as if it was "meant to be". Here we are at Brady Park with friend Robin.
4. 2003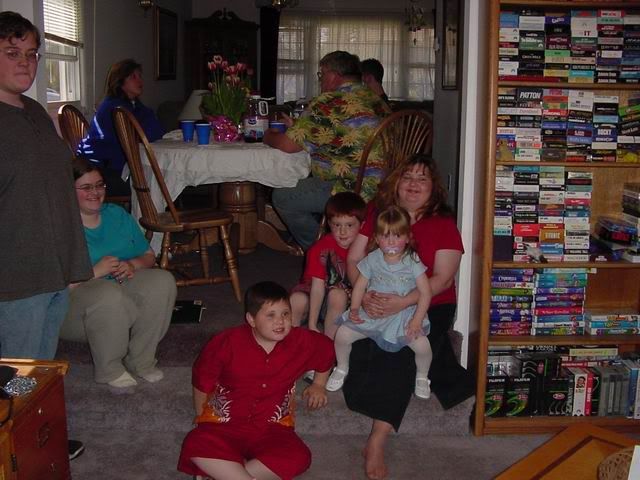 This picture was taken Easter time, 2003. It was the first family gathering TB and I hosted and so this represents the blending of our families. Bill and Heidi are to the left, Michele is sitting on the right and between them are the grandkids--Brandon, Ryan and Taylor. Ted is at the table chatting with his sister Pam and other family members.
5 & 6. 2004
I chose two pictures because during this year, two grandsons were born...Tomas and Nikolas.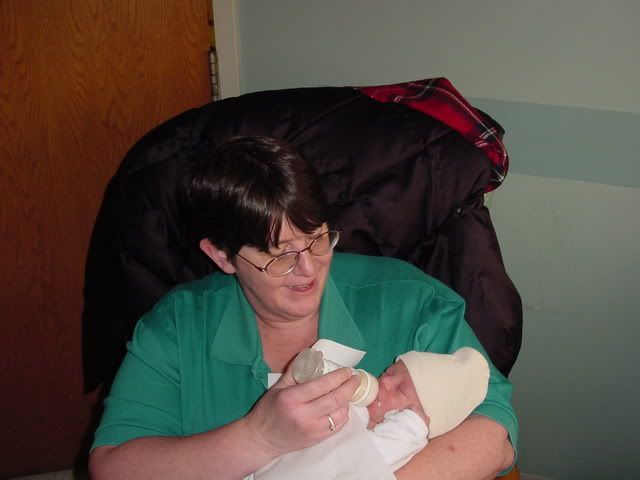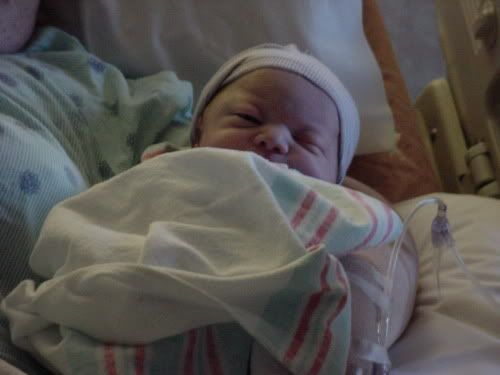 7. 2005
Bill graduated in 2005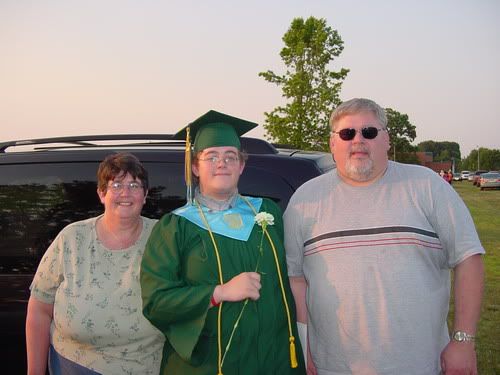 8 & 9. 2006
Both Heidi and Kristin graduated--Heidi from high school and Kristin from middle school.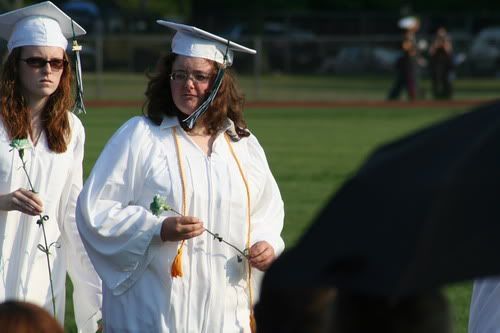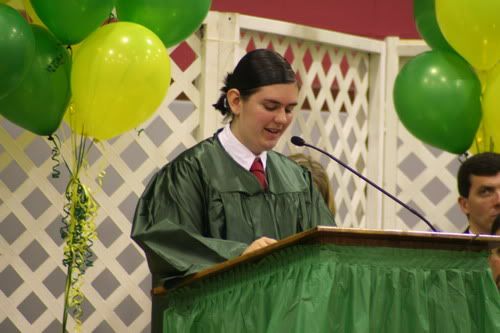 10. 2007
Ted and I had a wonderful vacation to Mystic, Connecticut. On the way, we stopped at the Gillette Caste.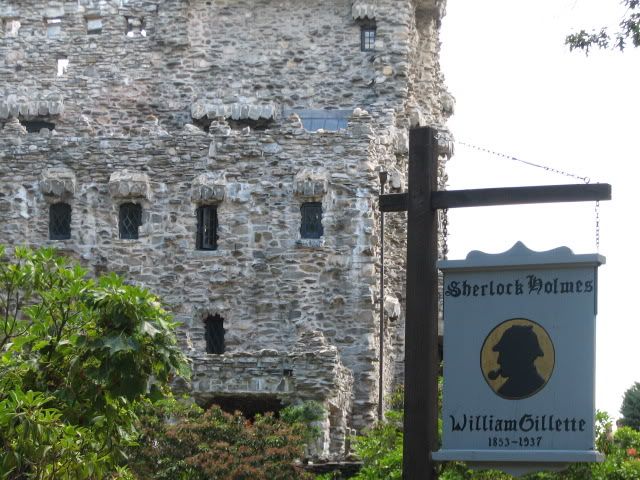 11. 2008
In February, 2008 we adopted two wonderful cats. Their owner had passed away from cancer and other family members couldn't take them in but were hoping to keep them (Sox & Cubby) together. TB and I just had to give them a home! We've stayed in touch with the lady's family since.
Sadly, we had to say goodbye to Sox in December. He had a virulent cancer in his mouth and throat. It was heart breaking.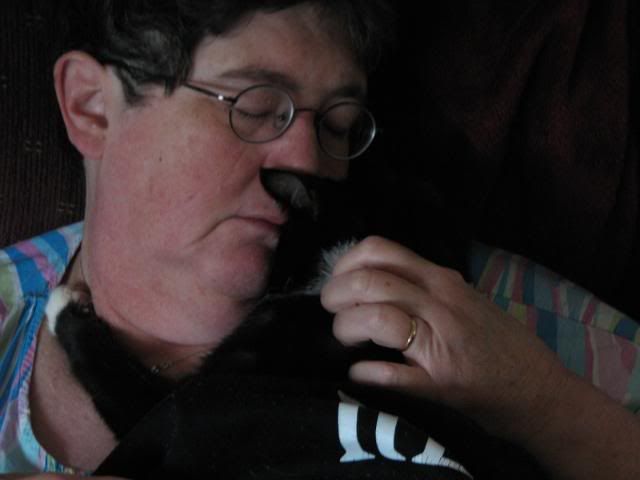 12 & 13. 2009
TB and I had both had the duodenal switch when this picture was taken in August. The surgery saved our lives! Between us, we've lost well over 300 pounds!
And what better way to end the year than with the face of a beloved child and balloons?