CATS ON TUESDAY is a group of cat lovers who share pictures and/or stories about their cats once a week, hosted by Gattina.

Oh hai, efferbody!
Here is the outdoor world all Saturday:
Here is whut you see frum da back door. Almost
two feets
of snow fell!
Here is Mommy-Bean's car:
Effery bean in da house but Mommy went out to dig wif da shovels. Mommy maked sumfing called "hot chawklit" and "cawfee" for da beans outside wif da shovels.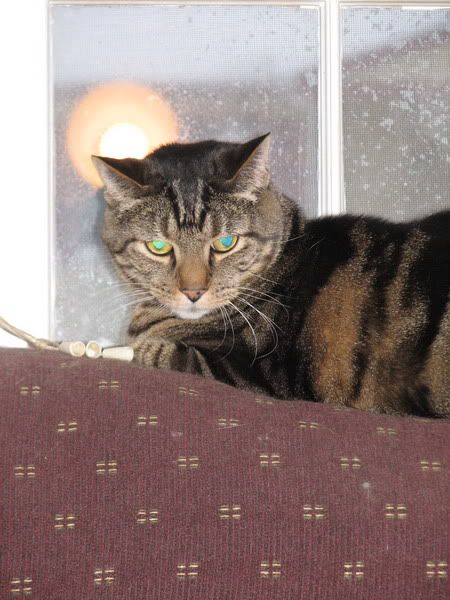 Most impawtant question doh is ... how did
we
survive da big snow storm?
Well...it wuz weally impawtant for us ta get our rest! So we finds da nice warm spot on da bed and we stayed there!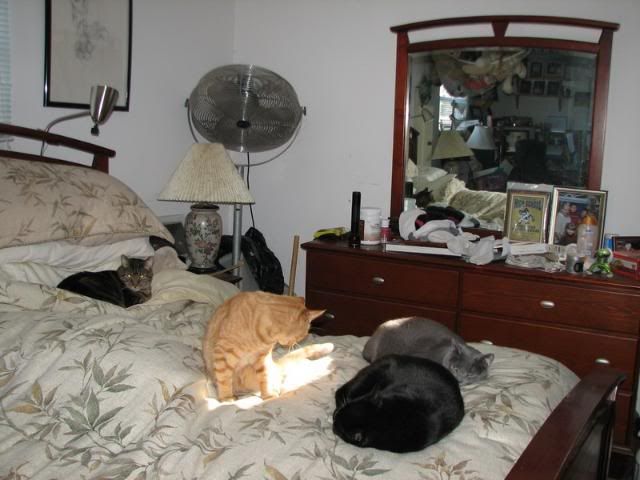 Hay you guyz, so it's sapozed to snow again tonight! Dat's okay--we'll be okay! We knows just what to do!
Want more cat blogging?
Be sure to check out
Gattina's blog
. Today is also
Tuxie Tuesday
and then there's
Blogging Cat Noos
for all the latest!