Hoo boy, Mouse looks so annoyed! What's the matter, Mouse? You're in one of your favorite spots, aren't you--right on my desk in front of my monitor?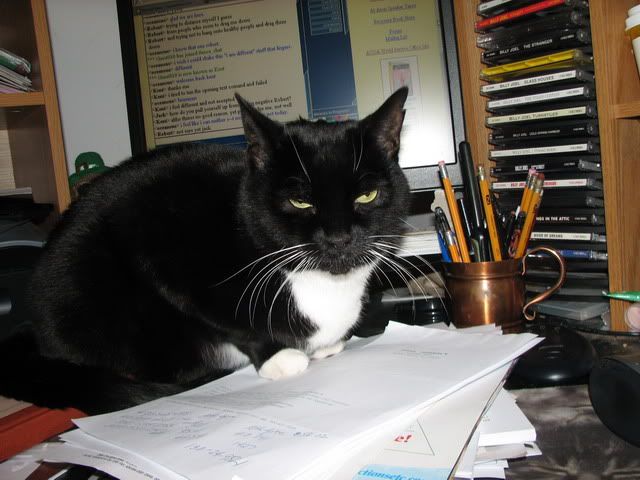 Mouse: yah but da noive! Dis's *my* desk! Don' wanna share ...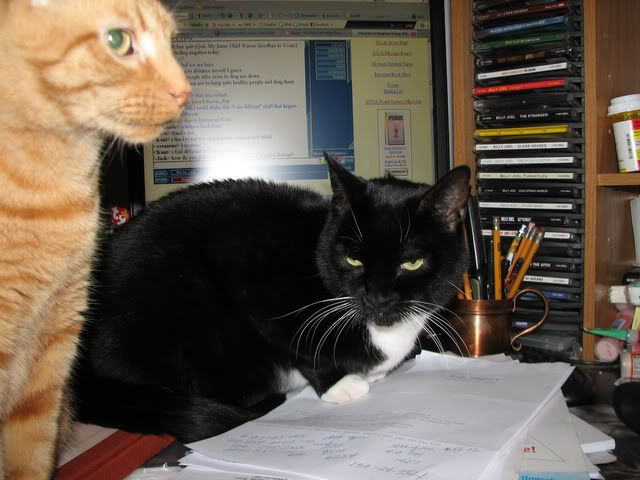 ...wid hims!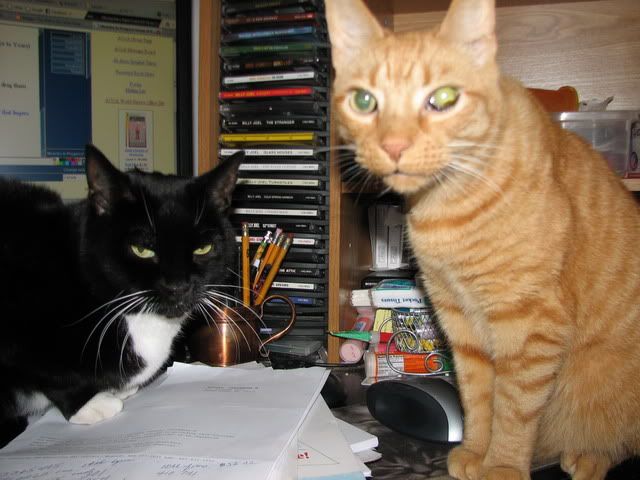 Cubby: Who, me? I mooved jus for you, Mouse!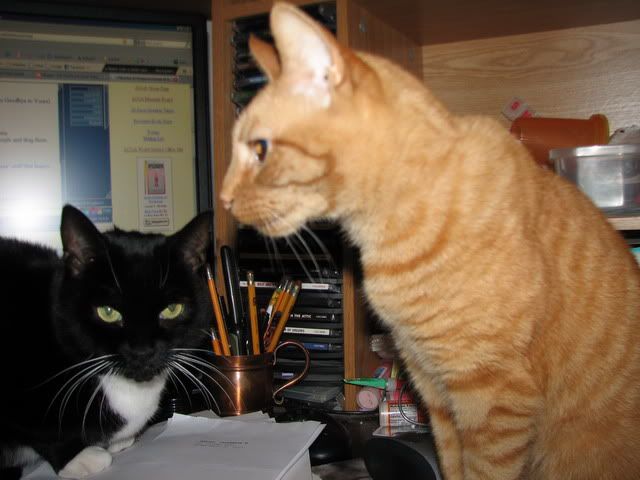 Mouse: Dat's not good enuff! Move offa da desk!
Cubby: Ah, fuhged aboud it! My desk too!
Guess I'm not getting any work done on my story today!
Want more cat blogging? Be sure to check out
Blogging Cat Noos
for all the latest and a listing of this weekend's carnivals!