Grace in Small Things 153
1. I saw some adorable pictures of my grandchildren in TN with my newly born granddaughter. I wish I could hold her but seeing these pictures was a good next best thing!
2. I heard from Little T's dad last night. They are vacationing in Pennsylvania and are having a wonderful time. T went on rides all by himself! This is the first time he's done that! He also enthusiastically went on a bunch of rides with his dad. He's come along so far!
3. I was able to open the windows and let some fresh air into the house today. This break from the incessant heat and humidity is such a blessing!
4. We had a good session with our family therapist.
5. I spent some time drooling and day dreaming over a house in one of the beach towns in Delaware. Fantasy is fun ... and who knows? We might live in such a home some day!
Caturday
Here's a shot of our Amber in the dining room. The very reclusive Amber hasn't been willing to sit still for the camera in recent months but I happened to luck out one morning!
Want more Caturday? Be sure to check out
Blogging Cat Noos
!
Saturday Six
1. How many different spices are there in your kitchen?
There's no less than 25.
2. Of the spices you have on hand, which one is your favorite one to use?
Tied: Emeril's Essence and seasoning salt
3. What liquid flavoring did you use most recently?
Worcestershire sauce
4. You decide to marinade a steak or chicken: do you use a powdered or liquid spice mix?
I use a combination of both
5. Take the quiz: What Spice Are You?
You Are Basil

You are quite popular and loved by post people.

You have a mild temperament, but your style is definitely distinctive.

You are sweet, attractive, and you often smell good.

6. Which spice — whether you have it in your home or not — do you consider the most "exotic"?
Probably saffron because I don't have it!
Saturday Nine
1. Is there anything that you tend to do to cheer up when you are having a bad day?
I try to listen to music that will cheer me up
2.What's the last card game you played, and with whom did you play?
I last played Uno with my son and younger daughter
3.What's the last board game you played, and with whom did you play?
Scrabble, with my son
4.What's the last computer game you played, and with whom did you play?
I played Lexulous with friends on Facebook
5.Is there somewhere you'd like to visit but have not, and where is it?
There are several places but I'll say Hawaii
6.Think of your favorite movie (or a movie you really like, if you can't think of a favorite). Some people say that the reasons you love your favorite movie are related to what you value in romantic relationships. How is this true or untrue in your case?
It might be true. I never thought about it that way before.
7.What physical attributes do you find the most attractive?
Eyes and shoulders. You got 'em, TB!
8.How many people live in your house? Tell us about them.
There's five of us--TB, me, my son and two daughters. All of us are adults and four of us will be college students this fall!
9. Ever punch someone in the face?
No!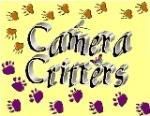 Silhouette of Mouse